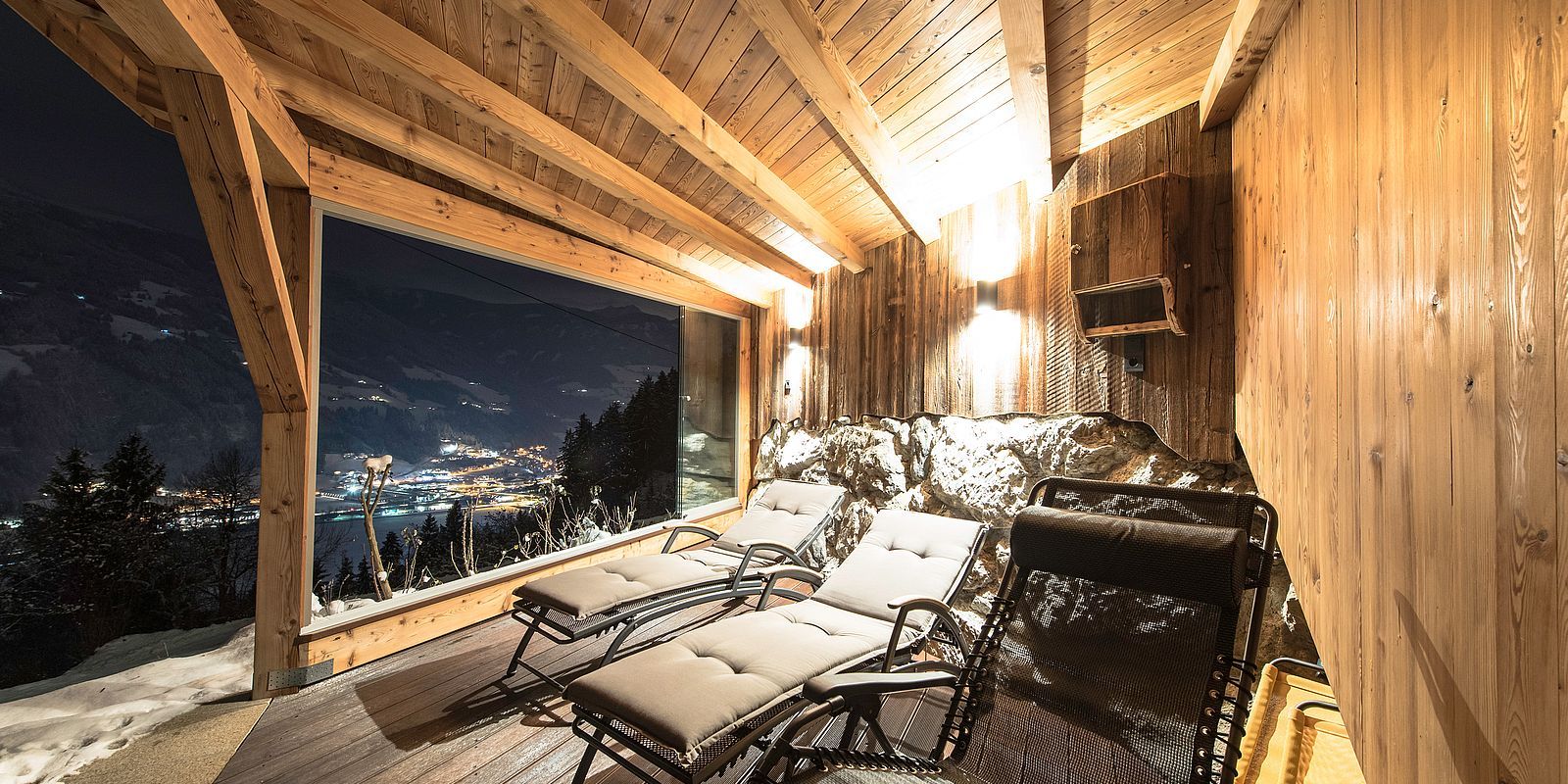 Top 8 Coolest Saunas In The World
The Sauna is one of Finland's best contributions to the world. It stands tall along with the country's other significant contributions like the Nokia Phone and the game Angry Birds; it has even outlasted them in most respects. Since Finland is situated in the northern part of the world, it is understandable that people of this frozen country enjoy getting heated up now and then.
Outsiders who don't perceive the attractiveness of saunas are missing out. Finnish saunas usually have windows that allow users to enjoy nature. It is a common practice to jump into lakes to cool off or at least taking a quick, cold bath. This extreme contrast in temperature feels great, and studies show that it is healthy for the body as well. A typical sauna session can take hours. Not only does it involve the actual act of heating the body, but it also is a popular gathering place where friends can chat, relax, and even drink beer! It is best to enjoy the experience as a whole because it is an excellent way to unwind after a rough day.
Saunas are a major part of Finnish culture. They love it so much that they have made a lot of innovations in the traditional heating apparatus. It has since become a thing that other countries followed suit. In this article, we are going to look at some of the craziest saunas across the globe.
Top 8 Coolest Saunas In The World
Ylläs, Finland – Sauna In A Snowy Ski Resort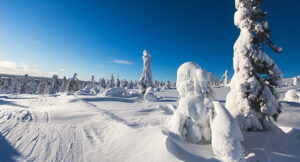 The Finnish Stazionellas ski resort is home to this awesome sauna. You can strip off your clothes, jump in the sauna for a couple of minutes and then go up. The picturesque location is the perfect backdrop in our opinion; a steaming hot sauna is great after a nice ski session.
The gondola ride takes about 20 minutes; it is enough time to work up a good sweat while you are being transported on the skiers on the bottom docks. It is all a part of the 120-minute experience that also includes a jacuzzi at the ski base and saunas on the main facility. The price of the package is €1350, a nice deal overall.
Helsinki, Finland – Arena Sauna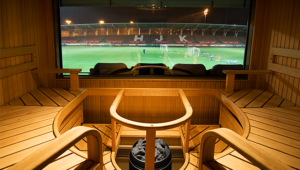 Another pastime of Finland is hockey. Of course, it is a good idea to see if these two go together. The Hartwall Arena in Helsinki houses a couple of saunas in their skyboxes. You can rent a skybox and enjoy saunas at the same time… now that's a nice combination!
The biggest one is Skybox 408. While the Skybox can accommodate around 70 people, only a few people are allowed to enter the sauna at a time. If you think about it, the activity watching sports have this therapeutic benefit to it. Adding a sauna will only amplify the relaxation benefits of people who are willing to try it out.
Organic Cedar Barrels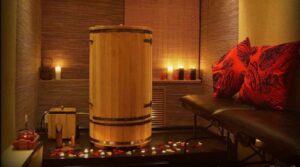 The organic cedar barrel is a very good option to the experience sauna at the comfort of your own home. These type of saunas are known for their organic and compact design. It is made of natural cedar wood, a popular wood praised for its strength, aesthetic and antibacterial properties.
Models like the Rebirth PRO sauna respects tradition. The company closely emulates old Scandinavian traditions and provides the experience of the traditional sauna in a modern looking design. Organic cedar saunas are super easy to install and can be moved with very little trouble. It is not very power hungry because of its compact build. It is easy to start up, it only takes around 15 of prep time, and you can enjoy its benefits right away. This is very impressive as conventional hot tubs take approximately 5 hours to get hot. These things are an amazing value, and there's no denying it.
Joensuu, Finland – The Raft Sauna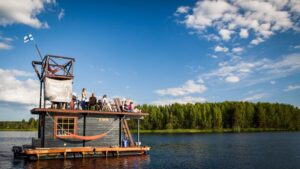 It is common to see floating saunas in Finland's lakes and seas, this is especially the case in places like Helsinki. The floating sauna is a nice alternative because you won't need to endure walking across slippery terrain like in lakes or rivers. Since the sauna is already situated on the body of water, all you have to do is to get out of the dock, and you're already there.
The sauna raft is a great idea in our opinion. One can add some things to make it a lot more unique. It is common for floating drafts to have observation decks that also serve as a diving platform. Some even add bunk rooms to relax! The options are endless and are only limited to one's imagination.
San Francisco, California — The Sauna That Moves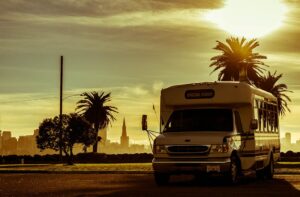 The idea of mobile saunas is generations old. Early iterations of this were found in Northern Europe. Over the years, the idea eventually reached other parts of the world. Nick Klein is one of the founders of Left Coast Sauna, a US-based company that sells the modern version of the mobile sauna. He and his team moved around the San Francisco area and interest in their product steadily increased. The sauna is free to use for first time users, but they ask for donations for second-time users and up. As we speak, Left Coast Sauna is planning to put up a spot in San Francisco's Mission District.
Portsmouth, New Hampshire – Surf Sauna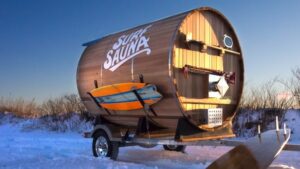 Surf Sauna is a combined project of craftsmen, seamen, and surfers in the New Hampshire area. It was created to solve the problem of going out for a surf in colder times of the year. The sauna is made of red cedar and is designed in the classic barrel shape we all know and love. The Surf Sauna is a cool idea because it can easily be pulled right up the shore on days those cold, snowy days.
Vestvågøy, Norway – Sauna On The Rocks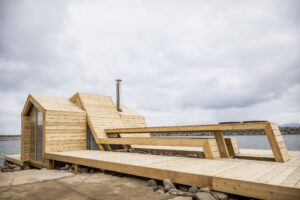 This crazy looking structure is situated by the shores of Norway's Lofoten Islands. It is the brainchild of Oslo School of Architecture and Design's students. It is a complex sauna that is meant to work both as a functional sauna and as a work of art. The sauna itself is pretty big and measures around 160 square feet.
Bochum, Germany – Sauna Skyscraper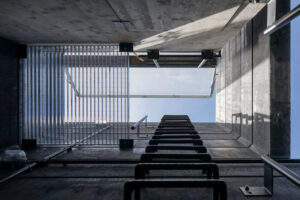 The last one on the list is Germany's interpretation of a sauna tower, they have named this unique sauna as the "One Man Sauna." The One Man Sauna is a 24-foot high freak and is made by stacking layers of concrete frames. There are three levels to this contraption: Lowest level – Plunge pool, Middle level – Sauna & Top Floor – Relaxation room.
cedar barrel sauna, coolest saunas, Rebirth PRO, Top 8 Coolest Saunas In The World