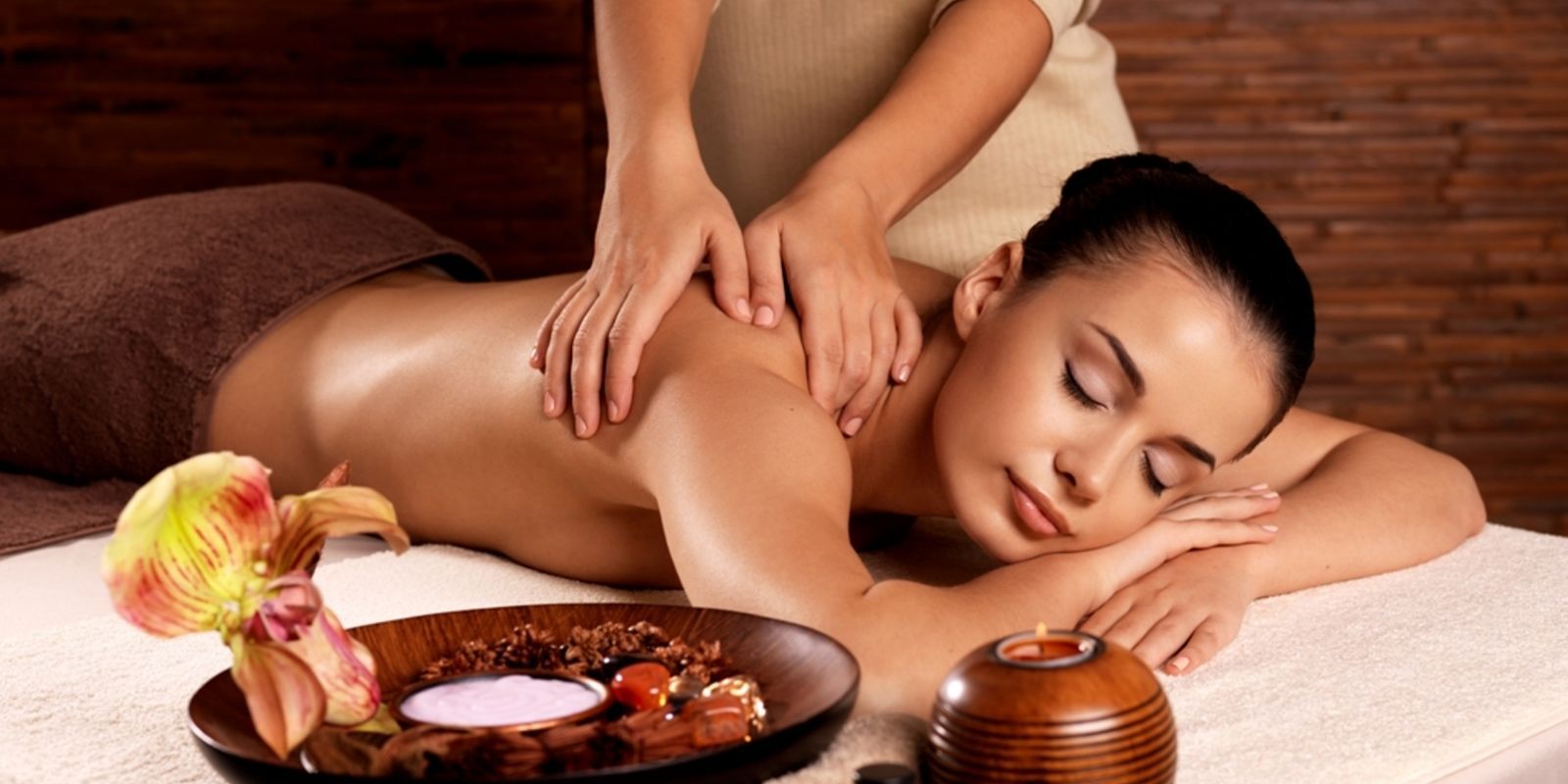 Spa Treatments At Home – An Effective Way To Lose Weight
For most of us, what comes to mind immediately we hear the word SPA is massage, pedicure, and manicure treatment. For centuries we visited the SPA for massage without knowing it has more healthy beneficial gains apart from the massage. The massage does not just happen, it is a skillful enterprise that can result in a lot of healthy and therapeutic benefits if done by a professional, so there, it is not just a rub with any oil for any period. Traditionally, SPA is used to refer to body treatment using natural materials like algae, mud, plants, stones, and other natural herbs.
The primary function of the traditional aspect of the SPA is to eliminate toxins from the body via the skin, moisturize the skin, moisturize the hair, slow down the aging process, hasten the metabolic process, improve immunity, and to treat some cardiovascular illnesses. It is a comprehensive procedure and sometimes has aftermath effects that cannot be handled by fragile people like pregnant women and children. So, how can we maximize the SPA sessions to ensure weight loss at home?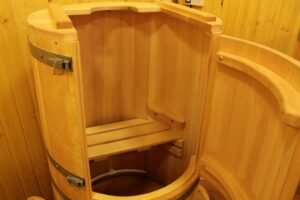 Using The Cedar Barrel Saunas
These mini saunas are slowly gaining popularity because of their effectiveness in treatments and other remedies like weight loss. The cedar barrel sauna is easy to install and pretty much easy to use. Besides, it is small and compact and can fit into any small space.
Regular sessions in the cedar barrel mini spa will begin to make you feel light and more energetic because of the healing properties of cedar. As such, for the effective achievement of weight loss, have more sessions that are short and evenly spaced. Within the first session, you will already begin to experience a massive difference as stress to the body is greatly minimized.
The cedar barrel sauna has some restrictions, though. For instance, you cannot use it if you have an open wound or bleeding spots. You cannot use it if you have inflammation problems and conditions like Atherosclerosis. The mini sauna has also been contraindicated in pregnant women and weak children because of its powerful methods.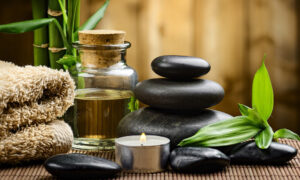 – Adjustable seat for maximum comfort for all heights; children and adults.
– Insulation is correctly done with the hermetic seal preventing any heat from leaking.
– Long-lasting and durable as it is made from stainless steel to prevent corrosion.
– Secure entrance and stable enabled by the comfortable step at the door.
– Easy to operate from inside with the latch to open and close.
– Natural cedar input to heighten the healing properties both mentally and physically.
Using SPA Wrap Treatments
For faster weight loss options, treatment wraps are administered to the problem areas over a given period of time and a given number of sessions. A few drops of grapefruit essential oil, lemon, and fennel form the perfect wrap. Cardamom, ginger, and cypress also form a significant weight loss wrap. A mixture of perfect measurements of cocoa and water has also been proved effective for weight loss wraps. For excess cellulite deposits, perfect measurements of ground coffee and milk or cream for the best spa wrap.
Prepare the mixture in the required measurements and apply to the area you are acting on, for example, the belly. Wrap it with a cling film first and then cover in a blanket. Let it rest on your body for about thirty minutes. After that, remove the cling film wrapper and wash off in a cold shower. Apply nourishing creams on the body.
Do this regularly for as long as you want until you notice the difference. Since this process is effective, results should be visible after three sessions at the spa. As it eliminates cellulite and stubborn fat, it will also cleanse your skin and nourish it leaving you glowing and feeling fresh.
This process can be hectic to do by yourself especially when you have areas that you can't wrap alone like the forearms and the back. In such cases, consider asking for professional help for best results. Also, spa wrap treatments may not be ideal for pregnant women and people with unstable blood pressure. This is because if you stay wrapped up for like thirty minutes, your blood pressure is destabilized as your body comes down to meet the ongoing natural process. Talk to your doctor before you begin the spa wrap treatments.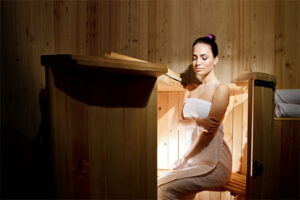 Using SPA Thalassotherapy
This home spa treatment for weight loss uses the sea climate and seawater to eliminate fat and toxins from the body. Using water heated to 33°C, algae, sea salt, and sea mud, prepare a hot water bath. Ensure the temperature does not exceed 34°C, and that the soak should not exceed twenty minutes.
This one session rids your body of substantial amounts of body fat and works by stimulating the central nervous system to improve on the metabolism. The result is a cosmetic kind of feeling with a skin that is clean, fresh and glowing. Have several of these baths to be able to experience faster results, feel better, and more importantly look better.
Thalassotherapy is very effective and a quick way of getting rid of body fat. However, contact your doctor for advice before you begin with the baths. The sea environment is not for everyone and may bring about resistance and in extreme conditions adverse body reactions.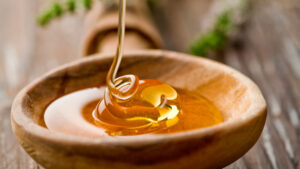 Spa Treatments At Home – An Effective Way To Lose Weight
SPA treatments for weight loss can be hectic but are a fast way to lose weight and keep fit. Consider hiring professional help at the beginning so that you get the gist of the whole process. As for the cedar barrel mini sauna, it is easy to use and manage on your own. Besides, it is not like the traditional sauna where you are all covered in a big room, and this one has an allowance for you to have your head popped out as your body goes through the process. This is to avoid suffocation as the mini sauna is tiny and compact. The addition of cedar in its most natural form will provide you with superior therapeutic and healing properties.
relax, spa, Spa Treatments At Home - An Effective Way To Loose Weight