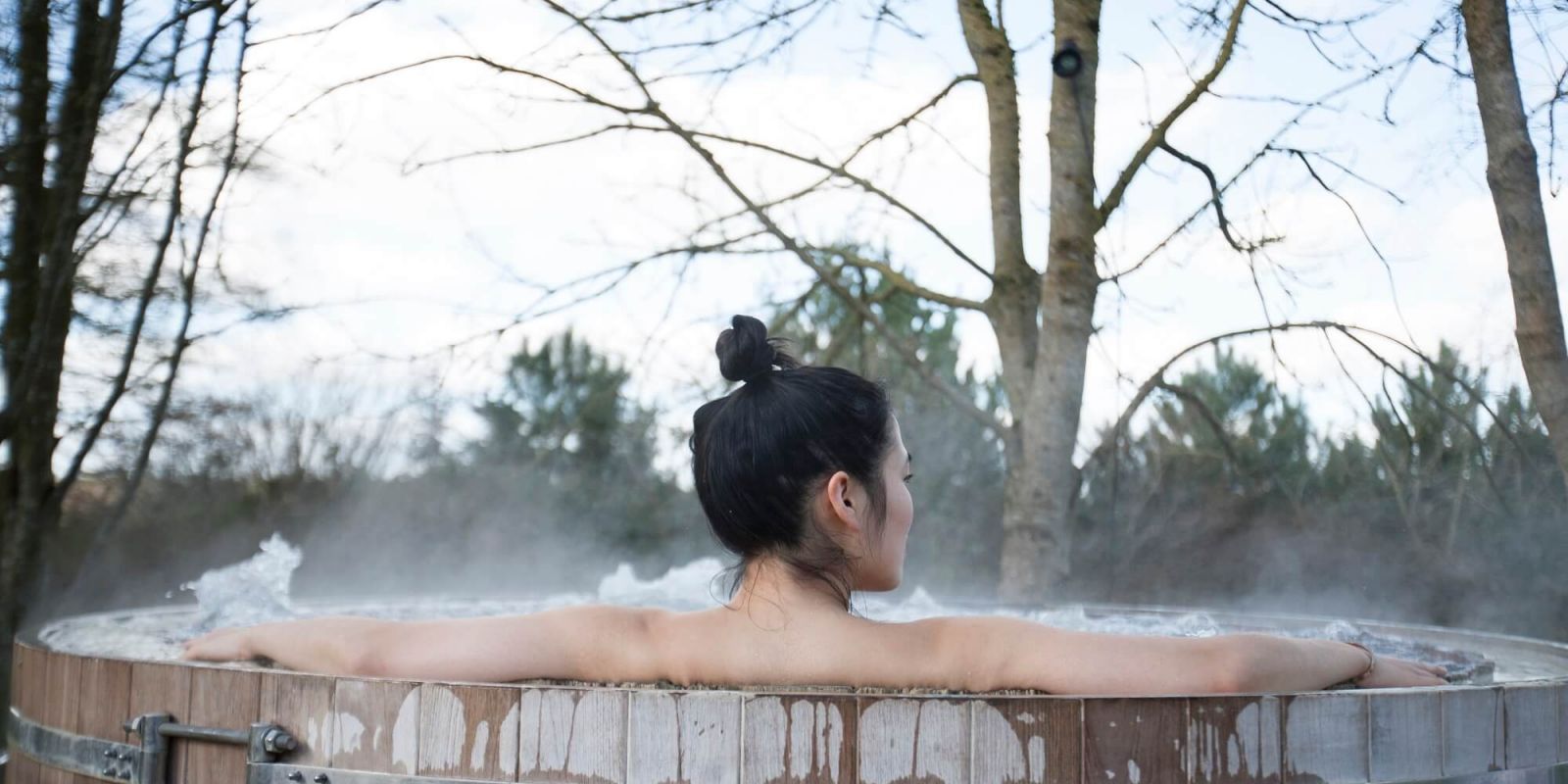 The Origins of the Bathhouse Culture in the World
Bathhouse culture happened differently like through hot baths, steam rooms, hot springs, and saunas. These practices have however carved their way into the modern society and have come in the form of steam baths used to clear the body of toxins and restore the energy levels. These practices have however carved their way into the modern society and have come in the form of steam baths used to clear the body of toxins and restore the energy levels.
The earliest known public bathhouse was built in the 2500 bc. Commonly referred to as the Great Bath, the facility was put up in the lost city of Mohenjo-Daro. It was constructed as a large pool complete with baked bricks and other long-lasting materials. As the ancient anthropologists said, it also coupled up as a temple.
After the practicing of public bathing which was adopted by the Romans, the practice became commonly adopted by everyone, and both the rich and poor and the poor visited the bathhouse. Many people bathed in the pool to get relieved from fatigue due to work, and too much labor. Others used it for socializing and enjoying relaxed moments. Even so, differing customs have different cultures and norms, and all are adapting to the evolving culture. Each culture has its etiquette and rules governing it.
The following are different cultures and their norms on bathhouses.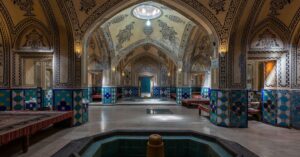 Turkish Hammam
Turkish baths which are also called Hammams were from Byzantine. They later extended into Turkey in the 7th century. That place was considered spotless; they were purifying the body, and it went hand-in-hand with cleansing the soul. Bathing rituals, major life events, births, and weddings were celebrated in the Hammams, and up to date it is still an ordinary gathering and socializing place for people. Once you come in you are offered a pair of sandals, a towel, and mitt for the skin. Hamman is into three categories: a warm room for bathing, cold place for resting and a hot steam room containing a marble tone in the middle where one lays to get a good massage.
Russian Banya
Russian Banya is a bathhouse in a central societal role. There was a banya spirit, named Bannik in the Slavic mythology. He was believed to hide under bathhouse benches and reveal himself if a visitor had misbehaved or disrespectful. He would hot rocks or pour boiling water at the disruptive bather.
Villagers who did manual labor used would visit a public bathhouse to wash off. The wealthy Russians would indulge in private banyas. On Sundays, they used Bathhouses to attended to spiritual experiences which are a tradition that continues until today. The bathers are used to hitting themselves with bunches of birch twigs. They did so to help in opening pores on the skin, as well as help in blood circulation and also as a form of self-flagellation.
Nowadays, most banyas are gender separated. It consists of a cold plunge pool with wooden benches at different heights and a hot steam room where nudity is optional. The oldest banyas in Moscow is called Sanduny Banya built in 1806. Today it is very large and fitted with a swimming pool, restaurant, and a beauty salon.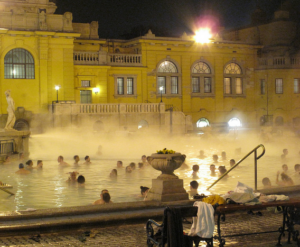 Japanese Onsen
It's a natural hot spring which comes from the country's productive volcanic activity. The Buddhist practiced a soaking of the thermal baths which they spiritually believed brings healing and rejuvenation of the body systems. Some of Japan's onsens were around for thousands of years, are based around natural formations which were in a place called Dogo Onsen. The Dogo Onsen is located on the island of Shikoku and is believed to have been in use for at least 3,000 years. They found Onsen in texts from early Japanese history which symbolized a great leveler. It was used as a welcoming place for gods, peasants and the emperors.
Korean Jimjilbang
Jimjilbangs are always part of a family affair in South Korea and are considered a pastime with everyone from children to the elderly joining in. Today, Jimjilbangs are open 24-hours and mostly offer to lodge for the night to weary and exhausted travelers. Materials used in the steam rooms and hot baths are unique. For example, jade may be used in the sauna to relieve stress and joint pain while baked clay may be used to enhance detoxification. Body scrubs used contain mitt, milk, and water to moisturize the skin while promoting circulation.
The most famous Jimjilbangs in Seoul is the massive Dragon Hill Spa. It's a seven-story spa featuring a salt room, sauna baths, swimming pool, fitness center, food court, gardens, a golf course, a nail salon, a food court, internet café, a movie theater, and a seawater bath. The primary draw of it all is the central sauna infused with an oak aroma and heated by charcoal.
The Native American Sweat Lodge
According to anthropologists, the earliest accounts of sweet inns appeared in writing by European settlers as in Raymond A Bucko, the author of The Lakota Ritual of the Sweat Lodge. Those Participating in the sweat ritual gathered inside a dome-shaped tent or hut, where a pile of heated rocks lay in the middle. They had a sweat leader who tended to the stones and poured water on top of the stones to fill the lodge with steam. He also led the group in song and prayer. During the ceremony, offerings of tobacco to the spirits and other rituals took place. The sweat lodge rituals can last up to several hours, unlike the other bathhouses, where sessions are for thirty minutes only, to allow for breaks in between and also to let the outside air in and drink water.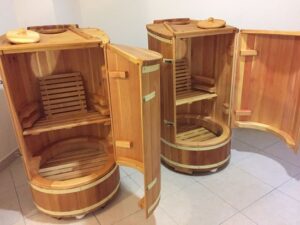 Finnish sauna
Finland is widely known for having the most significant number of saunas. Sauna is a Finnish word which means a hot steam bath created by pouring water over heated stones. The first saunas that served as homes were the passionate nuts. They used the nuts for chores requiring high heat, such as preparing to bury the dead, sterile environments and curing meat. The oldest public sauna is still in use in Finland, and it is called Rajaportin Sauna located in Tampere in the Southern city. A stay or visit to Finland should be complete with their traditional steam saunas to enhance your blood circulation, as well as relax and rejuvenate.